...would such a movie be made.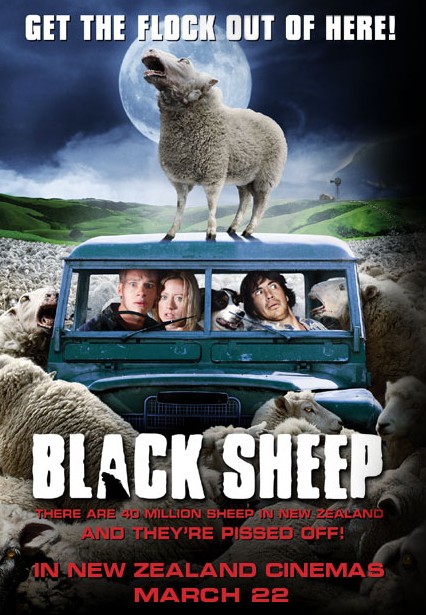 Dave and I got the chance to see this movie a week or so back, and it was fun. And gross. But mostly fun. It's done in the style of early Peter Jackson... before his Lord of the Rings fame, he was the NZ icon of funny,
ultra-gory
horror movies.
For those of you who don't believe me, check out 'Dead Alive', which I had the misfortune of seeing at a good friend's birthday, back when we were thirteen. I couldn't eat pizza again for a month.
Anyhoo, for those of you with strong stomachs, I do actually recommend 'Black Sheep'. Dave and I enjoyed it, despite the gore. (Actually, it wasn't the gore itself that was so bad -- it was the stirring-meaty-Hamburger-Helper noises that went along with it.) :-P
It's a sweet, funny, and strangely, quite innocent movie... that just happens to have lots of guts flinging about. Perhaps that tells ya something about the Kiwis, eh?